December 2019: A new demo has been posted. Check this post for new details!
---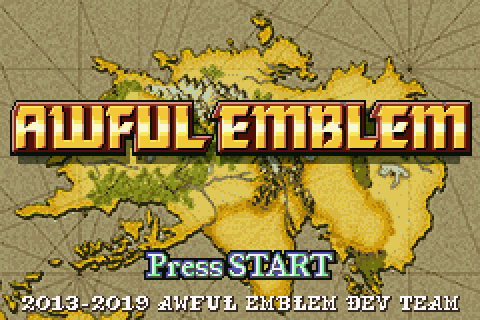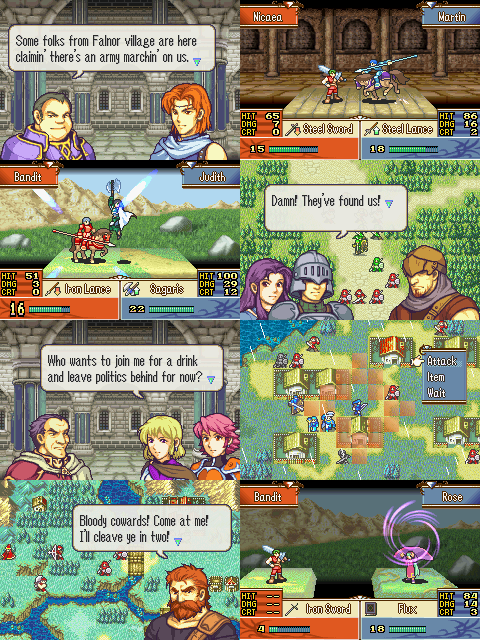 We had a thread for this project before but so much has changed since then that we may as well just start an entirely new one.
If you've followed Awful Emblem over the past 3 years, you probably assumed the project was dead, or that it had been low-key abandoned. Frankly, you were right. What started as a semi-serious "we can totally make a better hack" project turned into an actually serious attempt at making a good GBA Fire Emblem romhack. But after making steady progress for a couple years, we ran into insurmountable tech issues. Combined with burnout and simply having other things to do, the project eventually slowed down to the point where the only progress was us asking each other "Hey, we are still doing this, right?" every few months. The answer was always "Yeah, totally," immediately followed by four more months of radio silence.
Finally, new methods, tools and a few new team members (and FP finally getting off his ass and trying again) brought the project back to life. For the first time in three years, we're doing active development, and the end result is a product that we're way more excited to be working on. We've changed from FE7 to FE8 to take advantage of new systems and tools exclusive to it, thrown out the old script, and reworked everything from the ground up. You're still guiding Richter and Judith to victory over Nicaea, but certain characters' names and roles might have changed, and the plot has evolved dramatically from our original vision. Consider this a fresh start for everyone involved (plus a few callbacks to the old version).
The hack's difficulty is intended to be about as hard as or a little harder than Fire Emblem 7 and therefore accessible even to people new to FE romhacks. Please only play on Normal or Hard difficulty, as Easy is untested and may accidentally call broken tutorial prompts.
Please read the included README for more information, credits, known bugs, growth rates, and most importantly a link to our Demo Feedback Form. We'd really appreciate it if people would take the time after playing to give us feedback through that form, as well as stray thoughts and comments in this thread.
Download Link: https://drive.google.com/open?id=1NlD4Z9-YFR5aRTpm-sTgMrrpnbXT9VV0
We hope you all enjoy this new version of Awful Emblem as much as we've enjoyed (re)making it, and we look forward to hearing your feedback on it!
We'll keep using this thread for occasional updates too so check back every once in a while.