I don't think I've posted this here, so…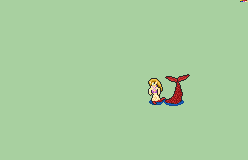 Mermaid animation, for those who like Monster classes but wish there was one for water because Ships are the only truly water-based class. Comes with its own battle animation, palette for 4 different teams, a map sprite, and a class portrait! Although the Map Sprite is a ways worse than everything else, apologies.
The bra, tail, and hair are all 3 seperate color groups so they can be individually edited should that be useful to you. You are also free to edit the portrait so that it better suits your needs, particularly color wise.
Just credit me before you use it, and let me know you do!