I'm not sure how I will be able to explain this, but I will give a shot.
I have this battle animation that have the same colors, but they are ordered different in the pallete configuration.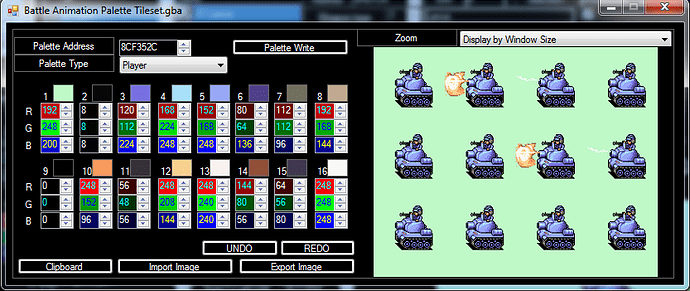 As you can see the colors number 9, 12, 13, 14, 15 and 16 are different compared to the original sprite or vice versa.
This makes it virtually impossible to standardize a pallete to these animations, meaning that different palletes would be needed to use both of these animations. What also means that you would have to import the same animation over and over again just to use a different pallete.
So, is there any way of changing these colors to their right numbers?
If you know anyone who can help me, I really beg you. I'm working in these animations for months and I must finish them as soon as I can.
If you are wondering, when I finish them, I will release they into the repo.